Samsung Galaxy Music is a family which contains 2 phones:
1. Samsung Galaxy Music (Single SIM) S6010
2. Samsung Galaxy Music Duos (Dual SIM) S6012
This post is about the dual Sim version of the phone.
I purchased this mobile and after months of research and experiments here is my review.
I am using this mobile from past 2 months and I must say that it is truly a gem. Don't believe in negative reviews and comments, first use it and then tell.
I'll list the pros and cons now:

Pros:
1. Dedicated Cortex Processor for fast video play, never hangs and subtitle supported
2. Motion Sensor, shake compatible
3. Very responsive touch
4. Very good internal memory 2 GB is more for this price range
5. Supports many apps on Google play.
6. Promised Jellybean update
7. Wireless Radio (A very rare feature)

Cons:
1. Slow dialpad
2. After you reject a call, the phone will slow if you immediately try to call again
3. Sometimes network gets lost, you need to restart the phone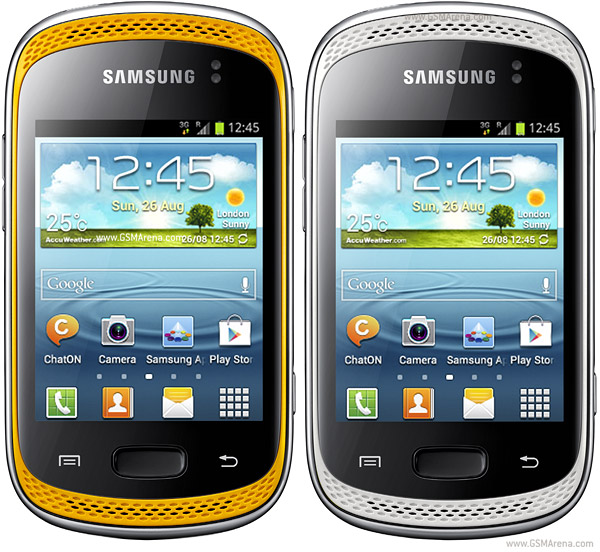 Tips: Replace all apps with the best ones from Google Play store, for SMS (Chomp SMS), Call (Dialer One), Mail(K9) etc. Use Nova Launcher, your phone can then beat any higher range phones. Whatsapp, WeChat, Opera Mini etc. all work super duper fine in it. If you want a budget phone with Android 4.0.4 ICS & great internal memory and superfine video play, simply close your eyes and go for it.
If the phone hangs or becomes slow do restart and everything will work just fine after that. The phone has an annoying error of giving an error message of "Message memory full" which is I guess a bug in the messaging system. Simply restart and it will be gone. SMS system seems to slow down after the memory is full with 1000 SMS, hence I always regularly backup my messages once it reaches 1000 and then delete all the messages, this is the best way to keep your system fast and running.
Use Quick Pic for browsing device photos as it works incredibly fast in this phone, very simple app and way better than the default Gallery app.